Giza Riverfront:Edit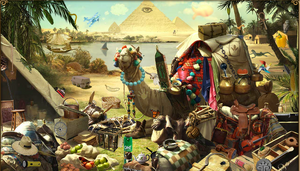 Alistair Wells: "How rude of me! I'm Alistair Wells, and I'll be mentoring your induction into the Time Society. But we're in Giza for a different matter."

Alistair Wells: "The distruption here is only the latest in a series of strange happenings across time. Let's get this mess sorted and find what's to blame."
Alistair Wells: "Excellent Work! You're quickly proving yourself to be a real asset to the Society."
Alistair Wells: " Hmmmmm, some of these displaced objects look quite familiar. Let's return home and investigate further."
Time Manor:Edit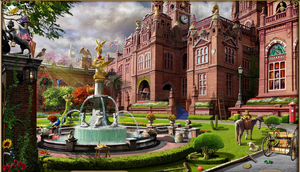 Pyramid Shadows:Edit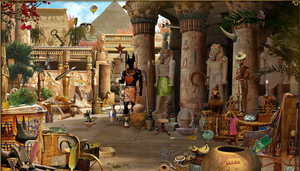 Unlocks At:
220 reputation.
Egyptian Tomb Paradox:Edit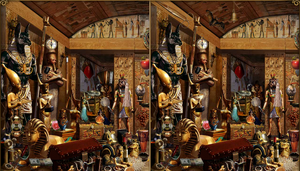 Unlocks At:
530 Reputation.
Hourglass Study:Edit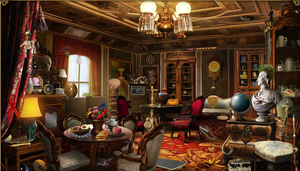 Unlocks At:
1,000 Reputation
Pyramid Steps{premium}:Edit
Unlocks At:
9 Gold ( buy from in game store )